January 28, 2019 | by Sue Miyamoto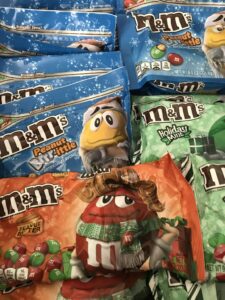 We usually don't have a lot of sweets at Aunt Dot's Place. Our shelves are full of cans of vegetables and soup, peanut butter, bread,  and cereal. We have meat, pasta, spaghetti sauce,  and delicious fresh fruits and vegetables.
But now, thanks to a generous donation from CVS Pharmacy located on 7 Essex Way, in the Town of Essex,  we have lots of sweets! I am expecting a bumper crop of smiles when community members come for food this month!
Remember too, that nothing is sweeter than the help and support you provide in donations, and volunteering at Aunt Dot's Place.