by Sue Miyamoto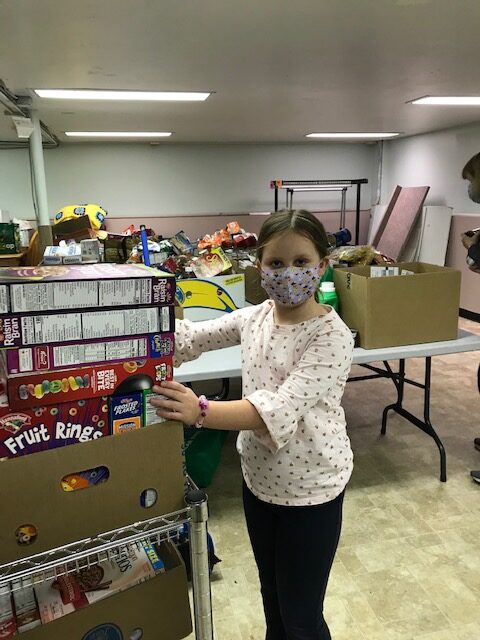 I was working last night at Aunt Dot's Place sorting the enormous generous donation from Mark Barbecue last night. This donation weighed in at 485 pounds of food and essential supplies.
As the evening went on more blessings came in. A couple came in with a turkey, which went out to a client that night. Someone brought in a box of squash. Bags of items were donated by workers at Bayada Hospice, and many others. Volunteers, young and old, were weighing food and sorting it, while others were passing out groceries to those in need. According to the donation log, 1069.81 pounds of food and necessities was donated yesterday!
The river of blessing was flowing in from the community and flowing out to the community. This Thanksgiving, consider all the blessings that have flowed into your life and from your life.