By Sue Miyamoto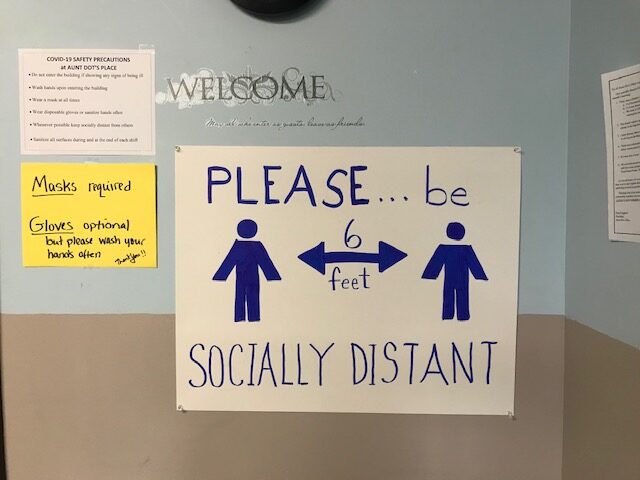 The safety of our volunteers is very important at Aunt Dot's Place. When you enter Aunt Dot's Place to volunteer, you take your temperature and answer basic health questions.
We have also rearranged some of our workstations so that people don't work too closely together.
We wash our hands, wear masks and gloves, and keep physically distanced from each other. We hope that everyone in the community is doing all they can to protect the health and well-being of all Vermonters. We also totally respect that some of our volunteers have needed to take a break from volunteering in person due to health concerns. Together we can make a difference.