November 1, 2019 | Sue Miyamoto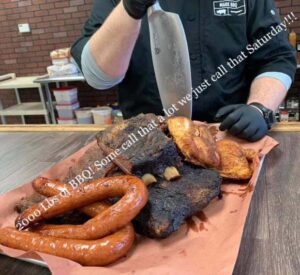 Mark's BBQ, located at 34 Park Street is having Mission Sunday, this Sunday, November 3 from 12:00 – 4:00 pm. All profits will go to Aunt Dot's Place to help the food insecure of Essex, Essex Junction, Westford, Underhill and Jericho. Mark is  asking all customers to bring non-perishable food supplies when they come to eat this delicious food. He is challenging us to bring enough food to fill the back of his two trucks.
Let's fill up Aunt Dot's food shelves before Thanksgiving!