May 8, 2019 | by Sue Miyamoto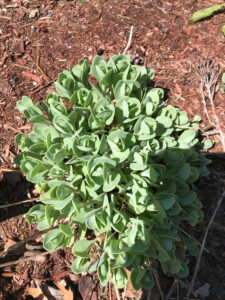 Every spring, I look out my window to see if all the snow has melted.  Afterward, when the weather warms up, I rake out my garden. I am always so happy to see my perennials. These are the plants that I depend on – my hosta, pachysandra, and others. Because of them, I can spend much less money on my garden.
I see Aunt Dot's Place, located at 51 Center Road, (Route 15 in Essex Center), as one of the perennials that the communities of Essex, Essex Junction, Westford, Jericho, and Underhill can count on.  It is a welcoming place where basic needs for food and household supplies can be met.  Then families, with limited finances, have money that can go to other basic needs such as medical bills or rent.
Of course Aunt Dot's Place, could not provide that needed help without the other perennials – our volunteers, people who donate money or food, and local businesses that provide produce and other food items.  Together, we can help grow our communities.