by Sue Miyamoto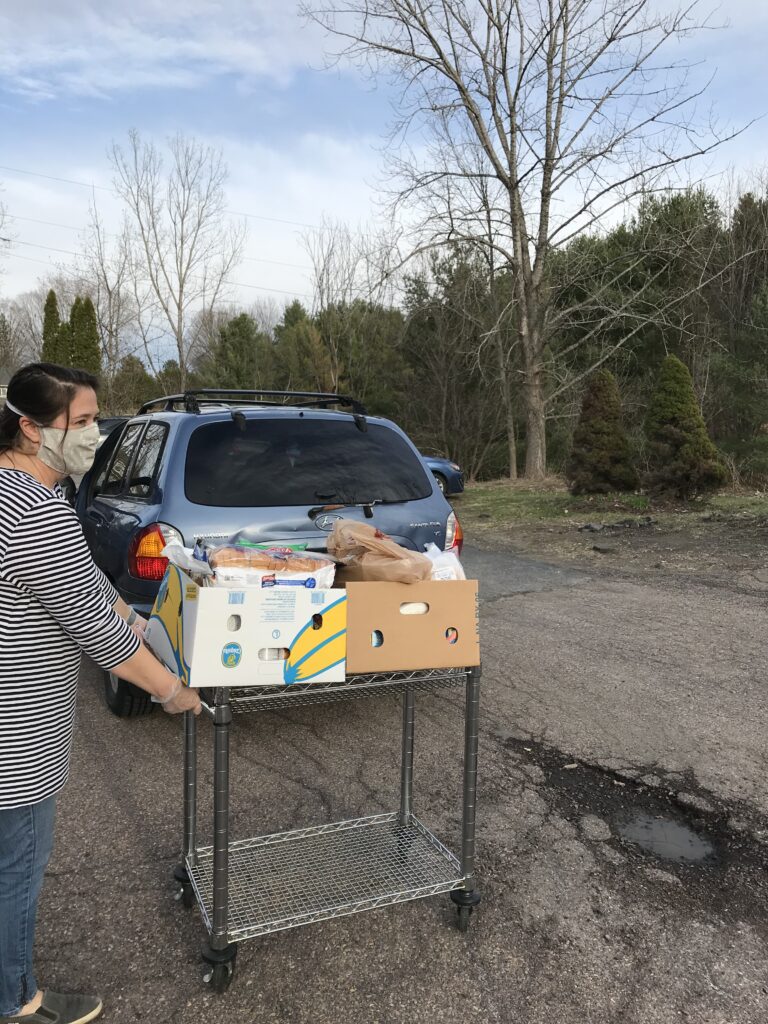 Aunt Dot's Place, a food shelf for Essex, Essex Junction, Jericho, Underhill, and Westford is open because it is an essential service. The word "essential" means absolutely necessary, extremely important. To our clients, we are a lifeline, supporting them in feeding their families.
Being an essential service during a pandemic is not easy. Aunt Dot's Place had to put in new protocols to ensure the safety of our clients and volunteers. including curbside service. Also, we have fewer volunteers to fill slots now, due to the fact that many have chosen to stay at home. Our active volunteers, have to do more to take up the slack.
If you have the time and are healthy enough, consider becoming a volunteer during this difficult time. There are other ways to help too. If you know of someone who has lost their job/ income, please tell them about Aunt Dot's. Please tell them that you admire those who go to Aunt Dot's to feed their family.
Telling others about Aunt Dot's Place is an essential service that we can all do.