December 4, 2018 | by Sue Miyamoto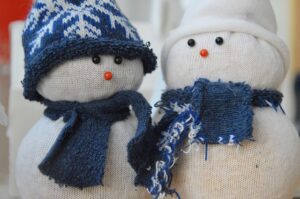 Maya Angelou hosted a holiday party every December for many years. She served chili and cornbread and lots of good wine, and said that her party showed "how much adults like to play." Whether you host a holiday party or have been invited to one, please consider a little tweak to your traditions.
A neighborhood in Essex Junction, just had a holiday party, involving a progressive dinner. This year, the organizers of the gala asked each person attending to bring in a food item for Aunt Dot's Place. This resulted in 75 pounds of food which one neighbor dropped off at Aunt Dot's Place.
How simple! No one had to go collecting food! The party-goers looked in their pantry, picked out an item, and brought it to the party. No fuss, no muss and each one received the satisfaction of making a difference.