May 25, 2019 | by Sue Miyamoto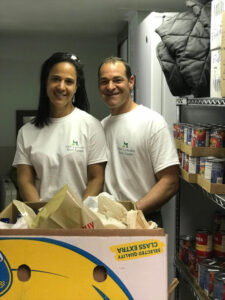 Today, we extend a heartfelt thank you to all our veterans and their families, for all they have done and do for us all.
We also want to thank Matt Lumsden and Erica Sherrod from Matt Lumsden Real Estate, who drove their truck in the Memorial Day parade today, collecting food for Aunt Dot's Place. Thanks also to all who donated the food which weighed in today at 158 pounds of food.