July 3, 2019 | by Sue Miyamoto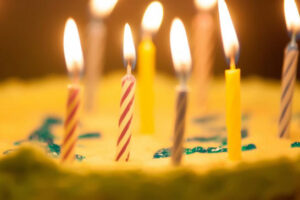 A local family, who did not leave their name, decided to ask guests to their birthday party to bring food to donate to Aunt Dot's Place instead of gifts. They excitedly dropped off the donation this past Saturday. It weighed in at 119 pounds of food!
We are so thankful to each generous donor who gives to Aunt Dot's Place whether by volunteering, a food donation or generous monetary gifts.
Together, we can make a difference. If you have a birthday party coming up, maybe, you too, will be inspired to do the same!