May 20, 2018 | Sue Miyamoto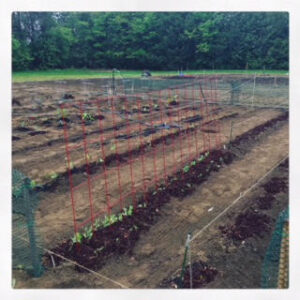 Did you know that there are 20,000 food insecure people in Chittenden County? According to the Merriam-Webster dictionary, this means that 20,000 people in our area "sometimes run out of money to buy food or run out of food before they get money." In other words, they are "unable to consistently access or afford food".
Two companies in Vermont, Gardener's Supply and High Mowing Seeds are calling on gardeners to grow and then donate and deliver fresh local produce to community food shelves.  They call this campaign "Garden to Give".
High Mowing Seeds has a "Giving Garden" seed collection focusing on plants which have a longer shelf life such as carrots and squash, though any garden surplus would be acceptable at Aunt Dots, even fragile items like tomatoes.
Also think of us when your garden is producing way too many zucchinis and your children and spouse refuse to even look at them much less eat any more. You've given away some to friends and co-workers and your zucchini plants are still producing more!  Now you can bring all your extras to Aunt Dot's which is a happy solution for all. Trust me on this: your family will thank you and so will we at Aunt Dot's Place.
Gardener's Supply has pledged to donate produce from their company farm and they are encouraging local gardener's to sign an online pledge form, agreeing to donate some produce from their gardens. Those who sign the pledge will be entered in a monthly sweepstakes to receive a $100 Gardener's Gift card.  They also offer a free Giving Garden plan, but any garden will do. Click on this link for more information – https://www.gardeners.com/how-to/garden-to-give/gardenToGive.html
If you love to garden, this is your chance to help those who need it most.