November 22, 2019 | by Sue Miyamoto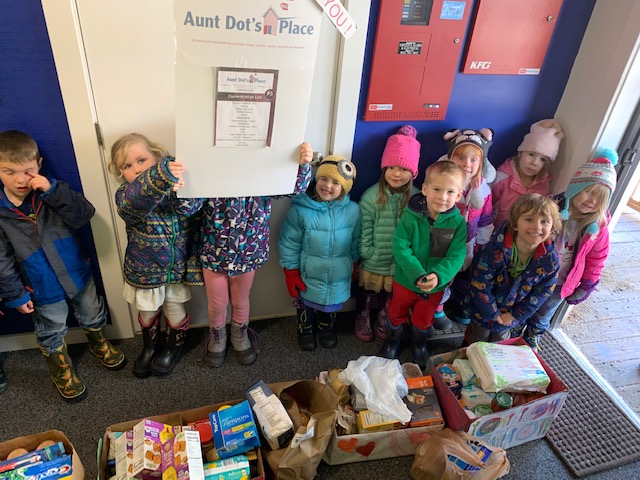 The preschoolers of STEAMworks have done it again, bringing lots of food for our shelves, and we at Aunt Dot's Place are so thankful.
Do you want to have generous children? First, be a role model. Second, give them lots of opportunities to give. Third, talk about generosity and what you do to make a difference.  In one study, adolescents were 27 percent more likely to volunteer if their parents volunteered, but if their parents volunteered and talked to their children about generosity, they were 47 percent more likely to volunteer.
Or as Crosby, Stills, and Nash sang so long ago "Teach your children well".