September 24, 2019 | by Sue Miyamoto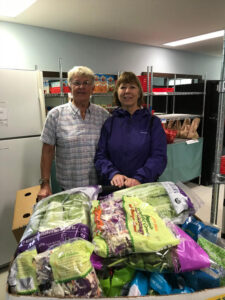 We received over 600 pounds of produce from Trader Joe's and we were running out of refrigerator space to store it at Aunt Dot's Place. So naturally, we decided to share our resources with others.
We gave Cheryl Grundon of the Cambridge Food Shelf several boxes of veggies. Then a volunteer called the Milton Food Shelf, and asked if they could use more fresh vegetables. When they said "yes", a volunteer immediately packed several boxes to bring to them today.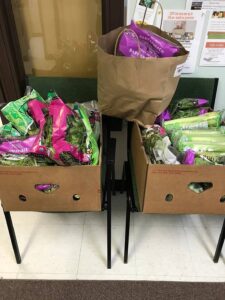 You can be a part of sharing your resources to those in need by donating food, running a food drive in your neighborhood or business, or donating money. Big or small, each donation makes a difference.  As Maya Angelou said "When we give cheerfully and accept gratefully, everyone is blessed."