December 7, 2019 | by Sue Miyamoto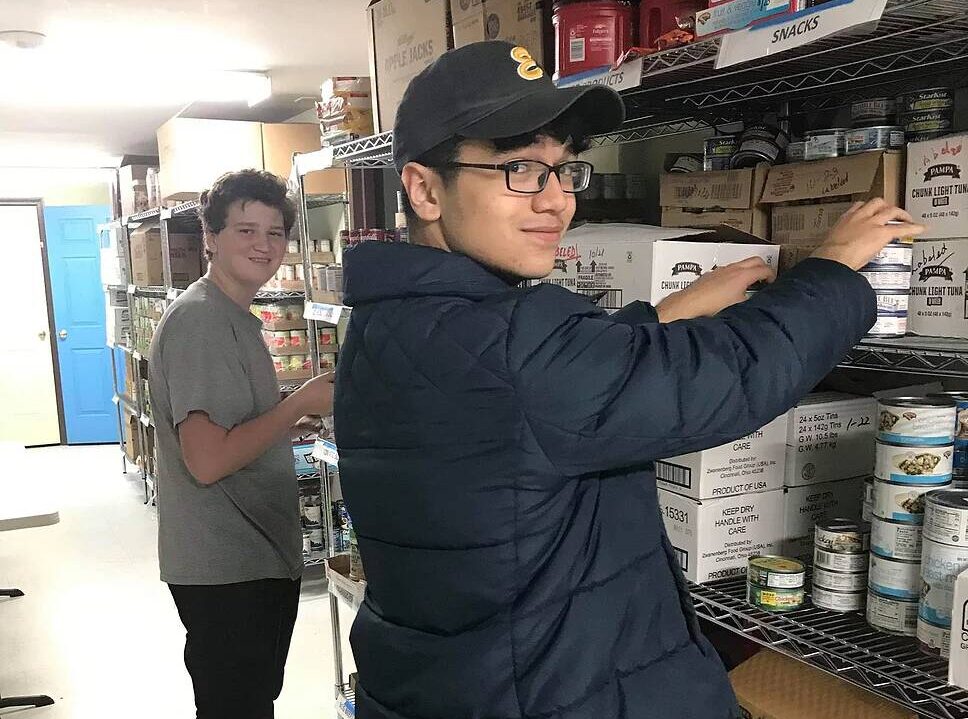 We have had a lot of help in November and December, and we are very grateful. Preschoolers pulled a wagon of food to Aunt Dot's Place and teenagers stocked shelves. Two local businesses – Mark Barbecue and Matt Lumsden Real Estate brought in huge amounts of food. Essex police recently donated a check for $1,700.00 at our recent open house.
We can all do something, whether you are a preschooler, a teen or a senior, a business owner, employed or retired. Big or small, your contribution makes a difference. Contact Aunt Dot's Place and see how you can help.
You get paid with smiles!